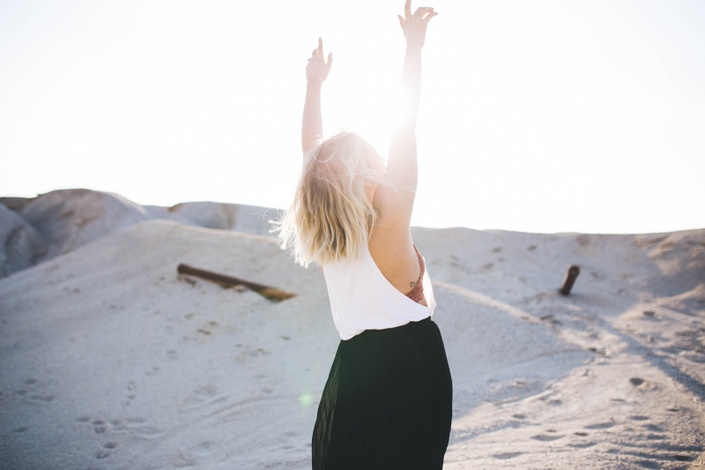 Are You Happy With

Do you like how it sounds?
Are you confident using it in any situation?
Your Voice Is Your Most Powerful Resource To


It communicates your thoughts, feelings, intelligence and personality with the world.
The way you speak and how you sound, shapes the picture others have. It influences how they feel around you and their opinion of you. So what does your voice say about you?
Can you truly express yourself through it?

This Course Is For You


Access your complete voice and vocal potential

Speak effortlessly with power and impact

Express yourself confidently

Diversify the sound of your voice and improve its overall quality

Get rid of any nasty vocal habits you have that cause fatigue, voice loss, hoarseness, burning or itching sensations

Speak with ease in any situation

Get your voice out of your throat and into the world

Use your voice to consciously create connection with others

Drop that inner critic and replace it with a loving, supportive inner voice

Use your voice to set healthy, firm boundaries with others

Have a loving relationship to your unique voice
---
Please Note:
This is a course for speaking and self-expression. Anyone wishing to improve their speaking voice and the way they express themselves through it will benefit.
---
Life is finite.
Why live it in a limited way?
Learn to step into your vocal power, access your complete voice, and express yourself confidently!
After Taking This Course, You Will


Speak with clarity and confidence

Channel your vocal power and access your complete voice


Effortlessly change the way you sound anytime you like

Authentically express yourself without fear or judgement


Use your voice as a tool for conscious connection with others

Maintain your voice in a healthy, sustainable way

Have an empowered relationship to your voice

Celebrate and value your unique voice every single day
❝
Through this course I've noticed huge differences in the way I use my voice. I gained the courage to speak my truth.
—Irini (Legal Secretary, Germany)
What Past Students Say

Course Details

The course is made up of live-stream sessions on Zoom, pre-recorded video content, downloadable exercises, a beautiful workbook, guided meditations and 4-week WhatsApp support. There's also the added option of private coaching sessions with me during the course. The live sessions will take place between June 28th to July 24th, and you'll get the video replay to watch directly afterwards.
❝

This course helped me so much. I learned to let my voice out, accept myself, and how to say no more often!
- Kelly Senden (Project Manager, France)
The 2021 course begins on June 27th.
Only 15 places are available in this course. Please book yours now to guarantee it!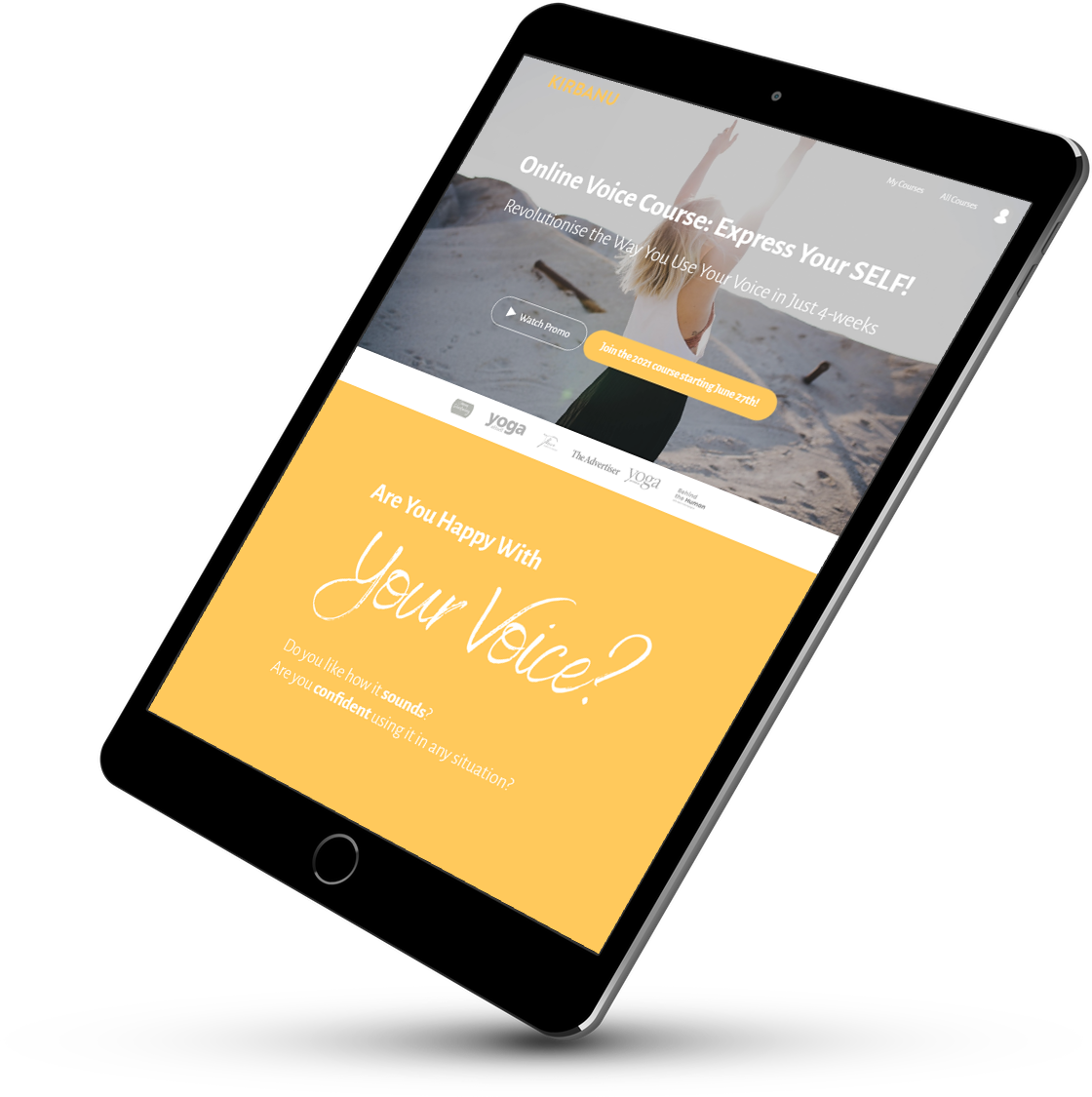 How Discovering my Voice

I've been fascinated by the voice since I was young. But I grew up in a challenging environment where I needed to hide my authentic self, limit my expression and lock my voice inside. I learned to be "a good girl," with sweet words and a sweet voice, but I wasn't happy.
When I began singing lessons at 14, my teacher told me I sounded horrid. At 21, a viral infection in my vocal cords damaged my voice and I needed speech therapy for months afterwards to repair it. I was devastated, but I didn't give up.
My vocal journey has been filled with disappointments and frustration. And yet, it has also deeply enriched my life. Learning to unlock my complete voice helped me access my true potential. It brought me home to myself, taught me self-love and acceptance. Being connected with my vocal power gave me confidence. And knowing how to use the influence of my voice in any situation, boosted my self-esteem when I once very shy.
When we free our voice from its restrictions, we free ourselves too. We open up to our complete potential and share that power, beauty and presence through every sound we utter and each word we speak. It's a liberating journey that enhances every aspect of our lives.
Frequently Asked Questions

When does the course begin?
The course opens on June 27th with the first live session on July 4th. You will be sent a video replay of the live sessions, and you have optional lifetime access to the entire course.
Do I need to be a singer to join the course?
No! This is not a singing course. It's for speaking and self-expression. Anyone who wishes to improve their understanding of, and relationship to, their speaking voice should join.
What happens when I can't attend the live sessions?
You'll be sent a link via email to the replay of the live session that you can watch in your own time.
Can I pay for the course in part payments?
Yes, absolutely! Please write to me via WhatsApp or email to discuss your specific needs, and we'll organise a payment plan that works best for you.
Are the number of spots in the course limited?
Yes, so I can give valuable feedback during the live sessions and on WhatsApp, the available places in this course are limited to 15 participants.
Is this course available in German?
Yes, in addition to English, the entire course content, including the live sessions, will also be offered in German. Please contact me via WhatsApp or email if you wish to enrol in the German version of the course.
❝
The exercises in this course are life enhancing! Thank you, Kirbanu.
— Lena (Primary School Teacher, Germany)
Payment Methods


You can pay for the course via credit card, PayPal or bank transfer (SEPA).
For credit card or PayPal, please pay by clicking on the Get Started Now! button above.
If you wish to pay via bank transfer within SEPA, please contact me directly via email or WhatsApp, and I'll send you the registration and payment information.
Once I receive your payment, you'll be sent a receipt and a pre-course starter kit to begin. I can't wait to go on this journey with you!
Your Instructor

I'm Kirbanu, an Australian musician, voice trainer and empowerment coach helping you connect to your deep self and express your voice freely from this place.
In the last 7 years I've given over 600 concerts and empowerment workshops across Europe and Australasia, and have performed at over 20 festivals and conferences. I practice yoga daily, meditate and am committed to my own journey of authenticity.
My passion is to share practical tools that help you remove any obstacles to your deepest self-love and most authentic expression. Life is short. It's my genuine wish that you live yours to the fullest by loving yourself completely and by sharing your unique voice with the world.
Find out more: kirbanu.com ☼ instagram.com/kirbanu ☼ youtube.com/kirbanu ☼ Spotify, i-Tunes & Apple Music @kirbanu
The 2021 course begins on June 27th.
There are only 15 available places. Please book yours now to guarantee it!